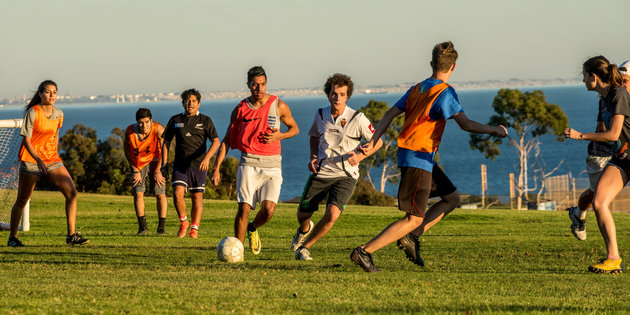 Sport is, without doubt, one of the most important triumphs of modern civilised history. For many of us, sport makes us better people. It allows us to improve our ability to how we see the world and makes it much more likely that we can keep an open mind and a more positive, optimistic view of the world. Sport makes us fully aware that amazing things can happen, and that sometimes the most beautiful moments in life are the least logical.
How, then, can the emotion-driven world of team sport make you better at the fact-driven world of business?
Sport Makes Us Fitter, Faster, Stronger, And More Confident
Lastly, you can learn that sport is the best way to stay physically fit, mentally active, emotionally stronger, and more confident in our own belief. You can then translate those same feelings into your business. As highlighted by Jack from RoadtoSolidity.com, sport is about making us a better person through progress and competition: work is no different.
Team Sports Teach Us Patience
One thing about being part of a team sport is that you start to learn to believe and have patience in others. Instead of getting annoyed at someone not being able to cope, sports teach us that we should instead step in and support them. If we want to succeed in a team sport, everyone has to be dragged through to the end – even those struggling to perform.
Team Sports Remind Us Of Competition
A major mistake that many business minds make is seeing their own failure instead of their oppositions' success. Say that you run a marketing plan, but your major competitor runs a better one. They deserve to win. It's the same as in sport: it's very rare that an undeserved winner emerges.
Team sports will remind you that sometimes it's now down to what you done wrong, but what your opposition simply done better.
Humility Is Essential In Life, Not Just In Sport
Another great part about team sport is that the minute you think you are at the top, someone will bring you back to the bottom. It's a rule of life, too; you start to presume you are the #1 business, and you will be replaced before you know it.
Humility is a major part of life, and it's one of the main reasons why business owners should play a team sport. It will soon teach you all about the humility you have gradually lost!
Progress Is Success, Not Just Results
Also, another important part of team sports is that the journey is just as important as the final result in many ways. While you get nothing for coming second, you get a whole lot for the progression that took you so, so close to success. So, don't view progress as being secondary to results. In work, falling just short of your stated aim is alright so long as you've progressed enough to exceed expectation next time: a lesson we can all learn from sport.
The minute you soon realise how similar team sports are to business, you can start using these to advance your progression as both a person and a professional!